NACLI Project Firstline -Come check out our NEW project !
Posted 8 months ago
NACLI Project Firstline
Partnership with ANA & CDC

Project Firstline is a partnership between ANA and the CDC to teach health care professionals to protect themselves and others from contagious diseases.
It is a

collaborative effort to provide infection Prevention and Control (IPC) training to all health personnel utilizing available health care workers with expertise in infection control.
NACLI is helping to promote this effort utilizing a page on our website.  Please check out the resources on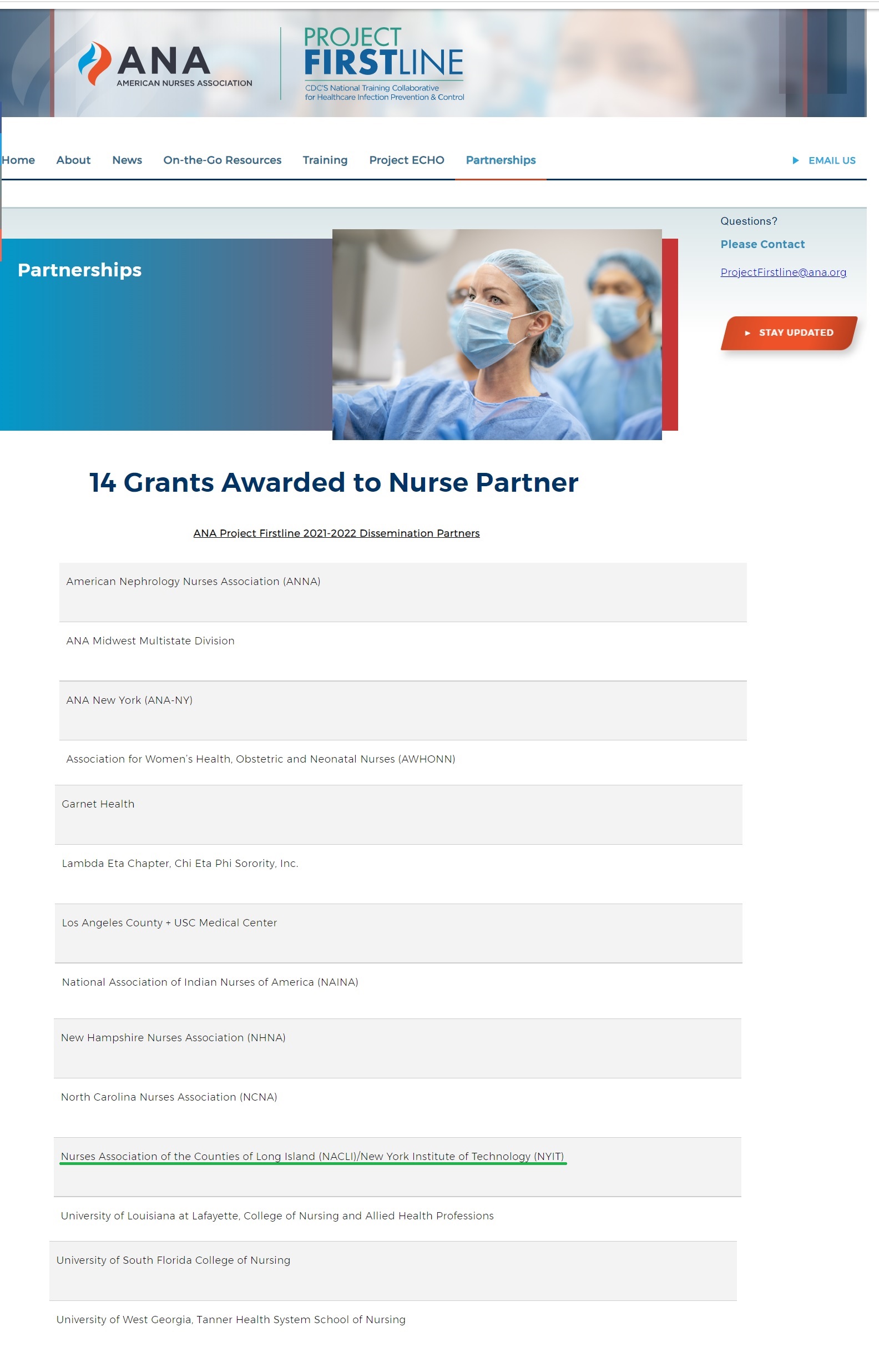 NACLI

THANKS YOU FOR YOUR SUPPORT!